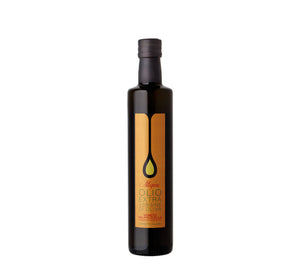 Appellation: Veneto Valpolicella Dop

Production Area: hillside areas of Valpolicella Classica. The proximity to Lake Garda, altitude and calcareous nature of these sites make them ideally suited to the cultivation of olives.

Olive varietals: Grignano, Favarol

Acidity: 0,5%

Allegrini Extra Virgin Olive Oil is golden yellow in color with hints of green. It has a delicate aroma and fragrant flavor with a slightly almond aftertaste.

Due to its delicate flavor, it pairs perfectly with fish dishes from Lake Garda, particularly whitefish, pike and tench. Also excellent on salads and drizzled on soups.