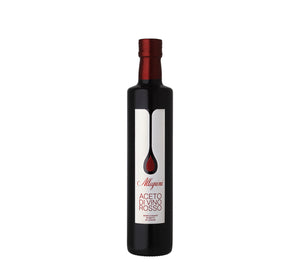 Production Area: Valpolicella Classica

Grape Varietals: Corvina, Rondinella

Acidity: 7.5 g/100 ml (acetic acid)

Allegrini red wine vinegar has a clear pink color, intense aroma, a delicate and well-balanced flavor and just the right degree of acidity. It has a hint of spices which is the result of ageing in wood.

Its balanced acidity makes it ideal for everyday use in the kitchen, but it is particularly good with crudités and salads.